Integrated Ames plate counting, study management and reporting
Ames Study Manager, developed by Perceptive Instruments, and now part of the Instem solution portfolio, is an integrated suite of software for conducting the Bacterial Reverse Mutation Test (or Ames Test) according to regulatory guidelines.
Ames Study Manager is used by the majority of the world's leading pharmaceutical and contract research organizations and has an excellent reputation for increasing productivity, while improving compliance with GLP regulations and requirements. Compatible with all types of study designs and offering flexible, customizable reporting, Ames Study Manager can be tailored to meet your organization's specific processes.
Highlights
Accommodates any experimental design
Versatile sharing of concurrent controls
Instant capture of automatic plate counts
Plate observations for contamination, precipitation etc.
Integration with Microsoft Word for customizable reporting
Complies with GLP and FDA 21 CFR Part 11
"We have been working with the Ames Study Manager and we never have problems with it and the results we obtain are very good for our customers"

Study Director, European CRO
Key Benefits
Faster study turnaround
Our automatic colony counter (Sorcerer) gives you immediate, reliable results. Study templates allow you to save frequently-used study designs, so you don't need to worry about re-configuring, re-typing or re-entering setup information. Data collection is integrated with the system and as soon as data is collected, it can be reported. There are no transcription steps or file transfers. Reports are created automatically and can include data tables, graphs and statistics. Historical control ranges are created instantly.
Increased data traceability
Ames Study Manager has been designed with reference to the OECD and S2(R1) guidelines, so the workflow should be familiar to you.  In this fully compliant system, the creation, editing and deletion of data is recorded within an audit trail. Original data are never obscured; where a data change is made, the old and new values are visible along with any reasons given for the change.
Configured for you
Ames Study Manager offers complete flexibility, allowing you to choose the number of studies, experiments, strains, treatment groups etc. In addition, your control groups can be shared between experiments, should you wish.  The system supports an unlimited number of dose levels, which can be assigned different metabolic activation in the same experiment, if required. However you're conducting the OECD Ames test, we are confident that Ames Study Manager can be configured to your experimental set-up.
Optional Ames Study Manager Enhancements:
Ames Archive Manager
GLP compliant study archiving for Ames Study Manager
Archive completed studies
Prevent any further modification of study data
Report on locked and archived studies
Easy browsing, sorting and filtering of studies
Developed with reference to OECD guidelines
Ames Historical Controls
Historical control data reporting for the Ames Study Manager suite
Includes statistics required by OECD 471
Seamless integration with Microsoft Excel
Easy searching, sorting and filtering
Full audit trails and GLP reasons for changes
Use with System Access Manager for 21 CFR Part 11 compliance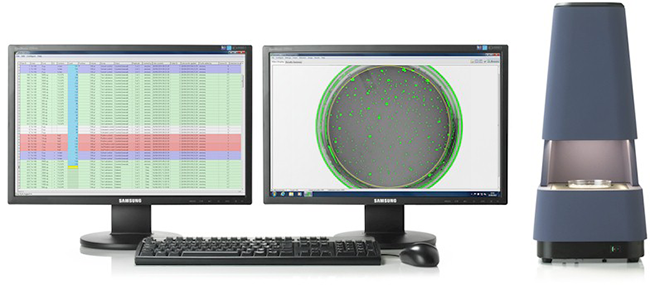 You work to GLP and so do our genetox solutions…
All of Instem's genetox solutions are designed with reference to the OECD and S2(R1) guidelines. We ensure our solutions are fully compliant with the principles of Good Laboratory Practice (GLP) and the FDA 21 CFR part 11 rule on electronic signatures.